Wrapping up the 2009 U16 FIBA Americas Championship in Mendoza, Argentina, by sharing some pics from our time there. These will do far greater justice to the experience of this national team than anything I could ever put in written word…
2009 U16 Canadian Men's National Team, Bronze Medal
(back l-r) Sefu Bernard, Kriby Schepp, Joey De Ciman (Colorado State), Jon Alexander (Manitoba), Ryan Evans (Ottawa), David Wagner (British Columbia), Anthony Bennett (UNLV, 1st overall pick in 2013 NBA Draft), Negus Webster-Chan (Hawaii), Brin Taylor (Victoria), Roy Rana, Kris Vargas;
(front) Nik Stakes (Michigan, eighth overall pick in 2014 NBA draft), Duane Notice (South Carolina), Nick Lewis (BBL Sheffield Sharks), Fergus Duke (Bentley), Kevin Pangos (Gonzaga)
After the medal ceremony, our U16 Canadian National Team poses for on last group photo.
Here's more on the team roster and final team stats.
The boys managed to steal a few moments away from signing autographs to snap a pic or two. (I had to laugh as by weekend they were commenting that their hands were cramping up from signing autographs… if only they knew what the life a pro athlete is like!) Canada was a big hit amongst the fans.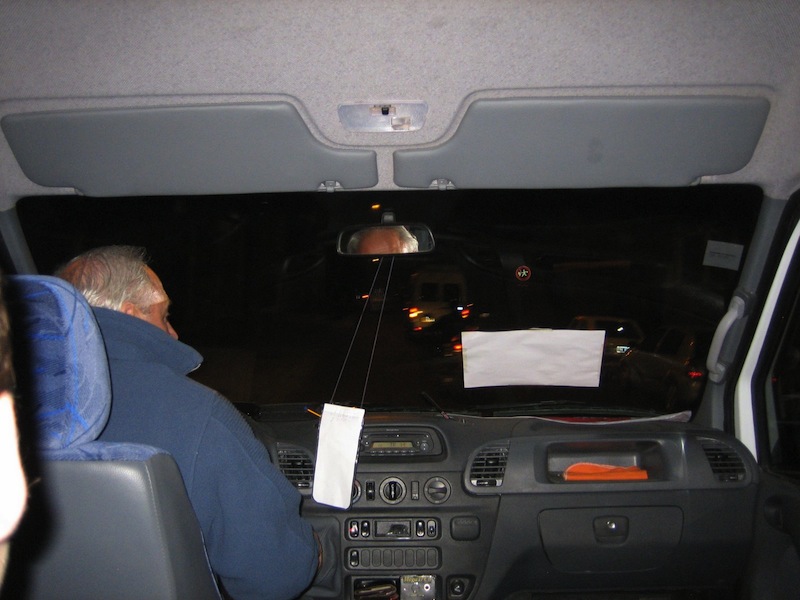 Oscar, our driver for the week, tries desperately to keep up with the police escort after the final game. We had a police escort for the better part of the week, but on championship night, it was like a scene out of Bourne Identity. Argentine cops decked out in all black body suits and helmets with matching incognito black motor bikes and blue sirens. They had side pistols, shot guns and bullet proof vests lined with shot guns shells. These guys were bad-mama-jamas… and, whizz in and out of traffic criss-crossing in front and behind of us in an effort to stop traffic. The boys felt like they were in a presidential caravan. (Shoot… so did I!)
Club Israelita–Macabi was one of the practice gyms.
Group photo with the staff at Macabi after our final shoot around there. (That's me on the far right layered and deck out in a toque. It was 'frio' as it's the Argentine winter while we were there.)
The wood tiles where literally torn up from the floor. My guess is that some had popped up and others were pulled from the baseline to use to patch up the main court. You had some tiles on court that were a good 1/2 inch up and loose. The coaches mandated against dunking as the rims were rusty and holding on by some loose screws. They couldn't afford having a player go down because of injury or 'rust poisoning.'
Here's a close up of some of the handiwork at half court. There's dead spots and then this this… potholes!
This is 'The Barn' as a couple of us called it. Here's our shoot around prior to the Bronze Medal game. This spot was real nice. It gave you the feeling of an old style gym in Indiana. It was Hoosier-esque. (And, very cold!)
Physical Development
Back at Macabi, we had to get creative to max out time by being creative with the use of space.
We were waiting for the Puerto Ricans to finish up their practice slot and discovered this gem of an outdoor court at Macabi. The surface was a clay tile. Team trainer, Kris Vargas, led the boys through their dynamic warm up and movement prep here so that by the time we could get into the gym, the team could dive right into practice.
The athletes loved this spot! It was so foreign to anything that they'd ever seen in North America. The change in environment proved to be good mental reprieve after a jam-packed tournament schedule.
The gentleman was a trip… he hopped in and started to do some movement prep with the guys. Hilarious! He also came through big time as he ended up washing our uniforms for us after each game for 1/5 of the price that our hotel was charging. Nice to find local hook ups like this. Gracias, senor!
Recovery & Regeneration
Oh so important. Again, Kris was working with the space he had available and took over the hotel halls. The rooms were too small, outside was too cold and their were no accessible common areas. Ice was at a premium and hard to come by… Kris tried to take advantage of using the outdoor pool for cold baths, but after taking a look at the build up of algae and other unknowns thought better of it. Instead, they rotated the guys through one of the bathroom tubs, but first had to get McGiver and create a plug out of plastic bags and athletic tape. Who knew that they didn't use plugs for their bath tups in Argentina.
Lesson: To thrive in international basketball, you have to get creative with your recovery.
Here's the never-seen-before post-game celebration from the fellas after finishing third overall in FIBA Americas and qualifying for the World Championships.
/sef.